Painted Paper
Making painted paper is lots of fun. We have been doing it at the end of every painting lesson to use up any left over paint (waste not want not so they say....). There are lots of techniques that can be used and so many different effects to achieve. You can splatter paint, paint it on thickly and then use various tools or brushes to make patterns, use glad wrap to make patterns, sponge the paper etc. Patty at Deep Space Sparkle has a great tutorial on making painted paper including a video
click here
. For this weeks project we also used
some of our shaving cream marbled paper. Click here for that post.
Shaving Cream Marbled Paper
For today's lesson we first used watercolours and watercolour paper. There had to be some mess involved!! We used green and blue liquid watercolours to create our background for the collage. We then used the salt technique where you throw grains of salt onto the wet watercolours to create a speckled appearance (the salt soaks up some of the paint) and also added squeezed lemon juice to create patterns or clouds (lemon juice acts as a bleach and lightens the paper in places). The effect is quite amazing.....
Watercolours with Salt and Lemon Juice added
Watercolour with salt and Lemon Juice added
I gave the children some examples of what they could cut out of their painted paper yet I like to leave things fairly broad to allow them to follow their own interests and creativity. Making a collage is excellent for practising cutting, pasting and composition skills. Further development of fine motor skills can help with a variety of tasks including handwriting skills, which I hope will assist my two Prep students who are just learning to write.
Here are our finished art works:
Our artist of the week is Jackson Pollock. The children really seem to like splatter painting so that's now on our "to do" list!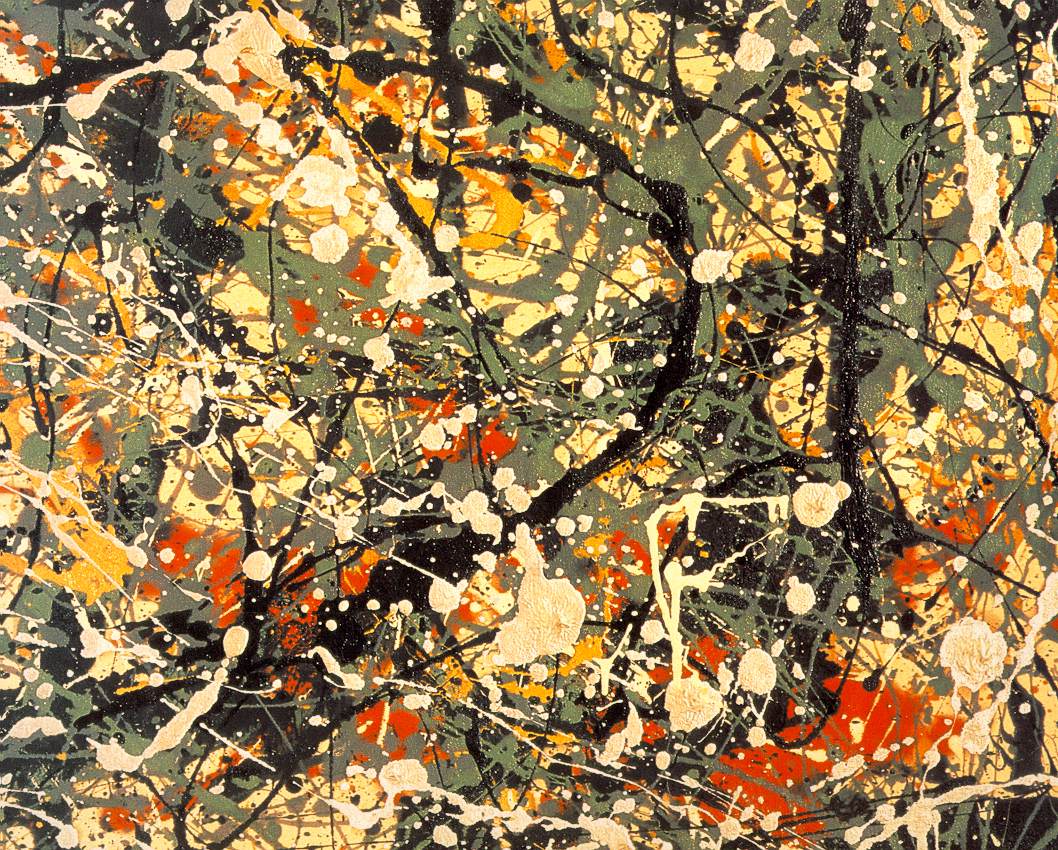 Cheers
Fiona